FREAKY DAISY
CASTING SHOW
Wanna buy yourself flowers?
Don't miss out and secure your shelf a daisy.
'Coz in this NFT collection, normal is the new rare…
Welcome to the Freaky Daisy Casting Show!
We present to you 7777 unique Freaky Daisy NFTs.
For those who wanna know what's going on behind the scenes …

Hello Freaks
A new NFT collection is in da house. 7777 daisies look for freaks to help them prepare for the FDCS contest.

$100 Price Entry
Enter the FDCS competition by posting a picture of your freaky daisy NFT in our Discord Contest Room.

Let The Show Begin!
Public sale has started. Take your chance and secure your shelf an NFT daisy before they wander off.
Public Vote
Petals matter! A public vote will decide on the winners of the $100 Freaky Daisy Casting Show NFT contest.

Minting with Benefits
Mint a unique NFT on the OpenSea marketplace and don't miss out on the chance to win some price money.

Orange Daisy Draw
After FDCS, three owners will win an exclusive super-rare orange daisy on top of the NFT collection.
Flodai & friends:
There's a lot of frippery in the world.
This is our share.
7777 unique NFT daisies hide in the OpenSea marketplace. They have blue, pink, white and/or yellow petals; the latter is particularly rare.
None of them has orange petals though … 'coz obviously orange doesn't come natural to a daisy!
Still—against all evolutional odds—three orange daisies made it to the NFT metaverse. Why they're orange? We don't know … but we have suspicion something dodgy has been going on with their seeds.
Quantum physics apply to this NFT collection.
The daisies are present but yet invisible—hiding somewhere in the metaverse of NFTs. All of them have all traits and no traits at the same time. Only when observed (aka minted) they will reveal their traits to the NFT audience.
In other words: This is a randomized NFT drop.
You wanna buy yourself flowers?
Public sale of the Freaky Daisy NFT collection has started on OpenSea. To own a daisy, all you need to do is mint it.
*No watering or fertilizing required.
By minting an NFT daisy you will receive a key to enter the Contest Room on Discord.
Enter this room and post a picture of your NFT to take part in the Freaky Daisy Casting Show event with a Price Money of $100.
One submission per NFT. Submissions are accepted until 50 daisies have entered the competition. Owners of eight Freaky Daisy NFT that receive the most votes will be announced as the winners and get an overall price money of $100 in ETH:
1st place $50
2nd place $25
3rd place $15
4th-8th place $2
Good luck!
We provide high-level frippery at low-level minting costs.
The mint price for this NFT collection is 0.04 ETH + gas fee per NFT.
The NFT draw takes place after the Freaky Daisy Casting Show contest.
Good news is: All owners of daisy NFTs will automatically participate in the draw (one entry per wallet).
Bad news is: Only three lucky winners will receive a unique NFT daisy with orange petals.
Good news is: At least three lucky winners will receive a unique NFT daisy with orange petals.
More good news is: The daisies will be minted and automatically transferred to the winning wallets.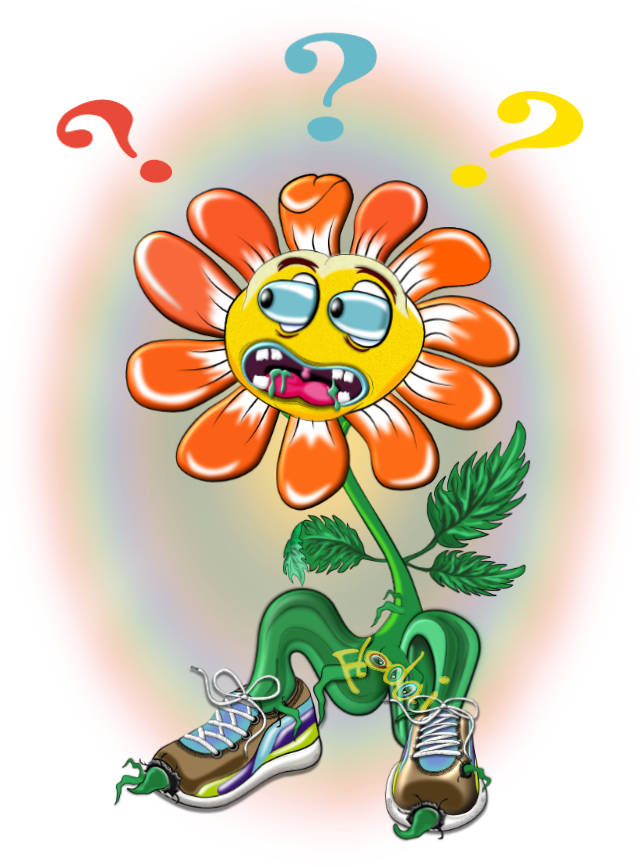 Want to own a
Freaky Daisy NFT?
Join a genuine community of people who give daisies a chance.